Which Stocks Are Going Up?
">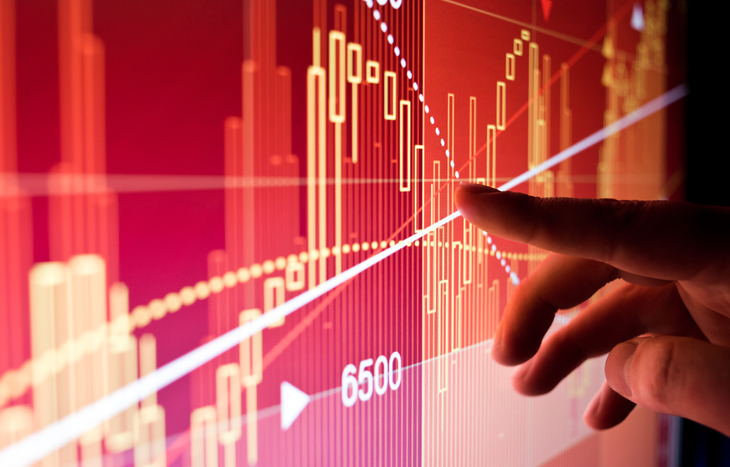 Since February 12th, the markets have been declining due to the global panic surrounding COVID-19. While so many companies are struggling during this time, investors are wondering which stocks are going up? The Nasdaq dropped another 1.53% over the last 5 days. However, not all stocks are declining. Let's take a look at 5 stocks with large % gains over the past 5 days.
Since the market started declining, we've continued to deliver the latest and greatest investment opportunities right to your inbox. This list is no exception. Sign-Up for our FREE InvesmentU e-letter below.
5 Stocks That Are Going Up: 5 Day Advances
Here are 5 stocks that have seen significant % increases over the last 5 days:
SG Blocks Inc (NASDAQ: SGBX)
Last: 4.29
5 Day % Change: +111.33%
5 Day Change: +2.26
5 Day High: 9.74
5 Day Low: 1.90
Inflarx NV (NASDAQ: IFRX)
Last: 5.66
5 Day % Change: +57.22%
5 Day Change: +2.06
5 Day High: 6.97
5 Day Low: 3.50
OncoSec Medical Inc (NASDAQ: ONCS)
Last: 2.02
5 Day % Change: +49.63%
5 Day Change: +0.67
5 Day High: 2.54
5 Day Low: 1.20
Athersys Inc (NASDAQ: ATHX)
Last: 2.88
5 Day % Change: +46.94%
5 Day Change: +0.92
5 Day High: 4.38
5 Day Low: 2.05
Cenovus Energy Inc (NYSE: CVE)
Last: 2.43
5 Day % Change: +43.79%
5 Day Change: +0.74
5 Day High: 2.69
5 Day Low: 1.57
Stocks Going Up – Summarized
We hope this list explaining which stocks are going up can help you during this troubling time. In the middle of a volatile market, it's extremely important for investors to remain true to sound principles. Market cycles come and go, and those who don't panic, can withstand even the strongest of storms.
If you truly want to stabilize your portfolio long term, you need to stay up to date with the latest and greatest investing news. Fortunately the team here at InvestmentU is dedicated to delivering top notch investment opportunities right to your inbox. Sign-up for our Free E-letter Today!
The post Which Stocks Are Going Up? appeared first on Investment U.
How to Short a Stock: A Beginner's Guide to Short Selling
">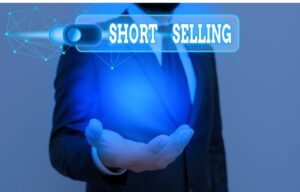 You might've caught a headline recently that got you thinking about how to short a stock. Maybe a headline like this one from Business Insider: Traders betting on stock declines made $344 billion in just one month as coronavirus ravaged the market. Making that kind of money when most people are losing 20% to 30% of their portfolio is an appealing prospect. And one of the ways it's possible is via short selling. 
What Does It Mean to Short a Stock?
Shorting a stock is about betting against it. If you open a short position in a company or an index, you're betting that the value of that security is going to decrease. Short selling is only profitable if the value of the stock drops below the price of your short position. If it does, you profit on the difference when you close that position. 
While traditional investing involves making money on the appreciation of securities, short selling is the inverse. Savvy investors know the market can't always go up. So they recognize overvalued companies and short them strategically. Their foresight can result in profits while everyone else incurs losses. 
Borrowing to Sell, So You Can Buy It Back
How do you short a stock? Because you're banking on the security losing value instead of gaining it, the investment process works a bit differently. You're not actually purchasing a stake in the security – you're borrowing it. 
Short selling has two parts: selling to open and buying to close. You open your short position on a sale of the stock and buy the security back to close it. Another way to think about this is as the reverse of a normal investment – you're selling the security first, then buying it back at a cheaper price. Let's look at an example:
Mark believes the share price of XYZ Company will fall from $100 over the next month. He opens a short position by borrowing 20 shares from his broker and sells them. He is now "short" 20 shares ($2,000). A month later the stock price for XYZ Company is lower, at $80! Mark closes his short position by buying 20 shares at $80 ($1,600) and returns them to his broker. The $400 difference is his profit, not accounting for fees and interest. 
A short position can stay open indefinitely. Unlike traditional investing – which involves lower risk over a longer time horizon – short positions tend to accumulate risk the longer they're open. There's also interest fees from the broker to consider, which add up. All in all, it's advantageous to close a short position as quickly as possible. 
Beware the Cons of a Bad Bet!
Take a moment to realize that while there's money in short positions, there's also risk. You don't make money in a declining market without taking on proportionate risk! Before you open up a short position in a company or index, make sure you know what you're doing. 
Most of the …read more
WiMi IPO: Chinese Holographic Company Goes Public
">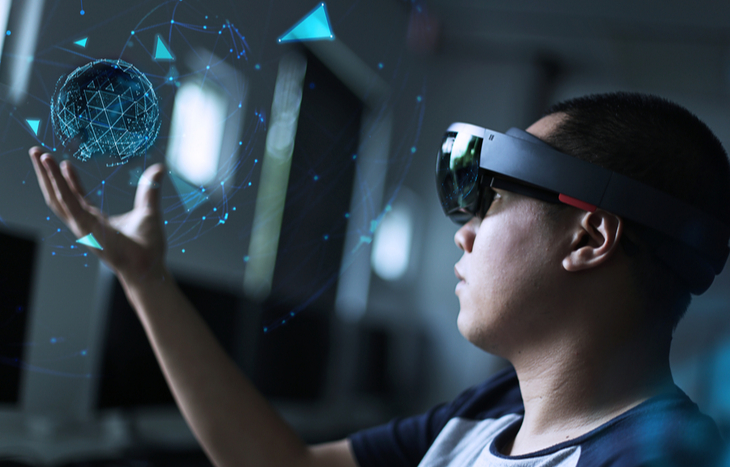 A WiMi IPO was first announced in June 2019. Now, during the coronavirus outbreak, WiMi decided to launch its IPO. And WiMi stock hit the market with success.
Here's what we know…
WiMi IPO: The Business
WiMi Hologram Cloud (Nasdaq: WIMI) is a Chinese tech company founded in 2015. It offers augmented reality (AR)-based holographic services and products. Currently, the company has advertising services and entertainment products. It aims to provide "an innovative, immersive and interactive holographic augmented reality experience for [its] customers."
Platforms such as Google and Apple now have tools that make access to AR content easier. According to Frost and Sullivan, in 2025 advertising and entertainment markets will be worth $20.3 billion and $25.4 billion, respectively.
With those numbers, the WiMi IPO might look like a good investment opportunity.
WiMi IPO: The Details
WiMi first filed with the SEC in June 2019. But it wasn't until April 1, 2020 the company went public. Few companies dared to go through the IPO process during the coronavirus pandemic. However, the WiMi IPO appears to have been a success.
On April 1, WiMi raised $26 million. The company offered 4.8 million American Depository Shares (ADS). Each ADS represents two Class B ordinary shares. WiMi sold them at $5.50 per share. That's the low end of its original range of $5.50 to $7.50. The offering valued WiMi at $325 million.
The company gave underwriters a 30-day option to buy 750,000 more ADS.
Services and Revenues
As mentioned above, WiMi has two main services, advertisement and entertainment. In the first six months ending June 30, 2019, about 82.7% of revenue came from AR advertising services. The remaining 17.3% came from holographic AR entertainment products.
The numbers listed by WiMi for the 2019 financial year are unaudited. However, the sales and growth are impressive. For the year ended December 2019, sales totaled $45.6 million. That's a 41.1% increase from 2018, which was $32.2 million.
In 2019, advertising sales increased about 47%. Revenue in 2018 was $26.2 million. Revenue in 2019 was $38.3 million. WiMi claims the increased revenue was from new customers. In 2018, WiMi had 121 customers. That number went up to 153 in 2019.Also, the average revenue per customer increased. The company believes this is due to its improved technology.
WiMi's entertainment revenue also saw an increase. For the year ended December 31. 2019, net income was about $7.4 million. That's an increase of 17% from the 2018 income of $6.3 million.
WiMi isn't an investment unicorn. However, its year-over-year growth should be noted by investors interested in the WiMi IPO.
The Largest Content Library in China
The company also has a large content library. It consists of holographic AR content. It ranges from 3D models to holographic short videos. As of June 30, 2019, WiMi owned 4,654 pieces of content. That includes:
2,961 for education
851 for tourism
739 for arts and entertainment
103 for popular science
In addition to its own content, WiMi also works with third parties for copyrighted content. The company works with various brands, film producers and talent agencies for content.
Strengths, Challenges and Strategies
On WiMi's filing, the company lists four strengths. WiMi believes these strengths position them as a leader in the AR market.
Leading Holographic AR Application Platform
Market Potential
Cutting-Edge Technology and High-Quality User Experience
Experienced Management
But despite WiMi's success in the industry, the company faces challenges. As technology improves, WiMi needs to keep up. Here are some challenges the company lists:
Operating in new and rapidly evolving …read more
What I'm Buying Right Now
">
Editor's Note: Today, we're excited to feature Julia Guth, CEO of Wealthy Retirement's publisher, The Oxford Club.
Below, she will reveal an investing strategy that most investors have overlooked…
But that is crucial for any portfolio – especially today.
Read on below to discover how Julia is adjusting her own portfolio in response to the current bear market.
– Mable Buchanan, Assistant Managing Editor
For more than 30 years, I've had access to the country's best investment strategies.
As a result, I've employed the Club's asset allocation… and certainly learned how to be a very successful stock investor.
But my portfolio is missing one very important investment…
One that should help safeguard my wealth during market volatility like we're seeing now…
Individual corporate bonds – especially "safe haven" bonds.
And there's no time like the present to shift some of my assets around.
"For years now, the Club has been pounding the table about the importance of diversification," says bond expert and Chief Income Strategist Marc Lichtenfeld. "The COVID-19 crash emphasized that point. As stocks slid 35% in days, quality bonds held up fairly well. Some even moved higher."
This isn't the first time we've seen the resilience of bonds during a downturn…
If you bought high-yield bonds in December 2007 and held them for five years, you'd have seen a total return of nearly 50%… on bonds!
Over the same period, the S&P 500 returned only 5.3%.
This is exactly why the Club advocates that you allocate a percentage of your portfolio to bonds.
But what I've held until now is what I would call "lazy investor" bond funds. In times like these, bond funds can be dangerous.
According to Marc…
A bond has a maturity date. On that maturity date, you will be paid the par value of the bond. Unless the company goes bankrupt, you will get the par value – usually $1,000. So if you paid $1,000 or less for the bond, you'll get all of your money back and maybe more.
Though a bond fund is made up of bonds, the fund itself has no maturity. Therefore, there is no date on which you can assume a return of your capital. If the value of the fund is lower when you want to take your money out, you sell for a loss.
In a rising rate environment, the value of the bonds in the fund will decline – which will reduce the price of the fund.
"But wait – if I own the bond outright, won't its value decline too?" you may ask.
Absolutely, it will. But that doesn't matter if you plan on holding it until maturity.
That's what really sold me on individual bonds…
Unlike a stock, which may never come back after a sell-off, a bond basically has two options at maturity. It will pay bondholders the full par value of the bond (usually $1,000 per bond), or it will default and pay nothing.
Of course, as with all investing, there is always the risk of loss. And while in this crisis, we may very well see bond default rates increase. But defaults …read more
Sometimes Christmas comes earlier than expected. 2020 might prove to be that type of year, just like 2009 was, more than a decade ago.
But don't get me wrong. We still have a long way to go before there can be any type of celebration. It will probably take a year, at the earliest, before the economy turns around.
So until then, we must be ready for volatility.
However, the stock market is forward-looking, and the "rally" in stocks will happen well before there's any recovery in the economy. That's why you must have your shopping list ready now and be ready to pounce on opportunities that may not come around until, well, the next pandemic hits.
War Room members have been taking official profits for more than a month, winning more than 96% of the time while the market has been plunging.
But that's not the whole story.
We've been talking about a slew of picks that go without mention since they don't end up in our War Room portfolio. There are way too many opportunities to trade in this market for us to be able to include each one in the portfolio. But members have been profiting off of the valuable trade advice regardless.
These picks include names like Dow, FedEx, AbbVie, Pfizer and even the more volatile names like Tesla. Check out comments from War Room members who profited off these stocks…
 "I made a few hundred on that TSLA trade." – Dennis in SLC
"Look at ABBV Go!!! Thanks, Karim." – Sal
"Great Watchlist. Thanks, Karim." – Don W.
"Thanks, Karim. Out of PFE @ +12%." – Timothy S.
Trading in this market right now is a two-pronged strategy…
First, you want to establish some core positions in very strong stocks that have (for the most part) both growth and dividend components. These strong companies will not only bounce back hard but also cushion the downside thanks to their high payouts and strong fundamentals.
Second, you want to establish a trading position that you can jump in and out of during this volatile period.
I will share my shopping list with you. But only in The War Room will you get the exact signal on when to buy and sell these plays, and for how much.
My shopping list:
Pfizer: drug giant with a massive and secure dividend
Coca-Cola: beverage stalwart with a pristine balance sheet and high dividend
Cisco Systems: technology powerhouse with a fortress balance sheet and huge dividend payout
Dow: another industrial powerhouse with a strong balance sheet and a massive, secure dividend
Sealed Air: huge insider buying for this company that makes hygiene products and secure packaging for the food industry, among others
FedEx: another powerhouse that is set to cash in on the explosion of delivery services
Tandem Diabetes Care: an up-and-coming player in the field of diabetes with innovative delivery systems that are taking this market by storm
Inseego: a microcap leader in the expansion of 5G products for the home.
Action Plan: This is a just a sampling of the companies we are following in The War Room.
There are many, many more on the …read more
Oil tanker stocks represent an important part of the shipping industry. They are also highly related to the energy industry due to the nature of their cargo. But does that mean you should invest in them?
Oil itself is a risky investment right now. Energy Expert David Fessler has recently explained why. Not only has the coronavirus affected the markets broadly, but the world is also dealing with a Russia-Saudi Arabia price war. That's why he recommended getting out of oil right now.
On the other hand, my colleague Rob Otman has another take. He thinks a play on oil stocks that pay solid dividends like ConocoPhillips (NYSE: COP) or something similar may have strong long-term value.
What's the Matter with Oil Stocks?
While cheap oil can be good for consumers who drive a lot, nobody's driving too much right now. And cheap oil can be devastating for energy investors.
But here's the thing to understand about the current oil environment. There are downward pressures from both the supply side and the demand side.
On the supply side, you have the oil price war. Saudi Arabia is dumping oil on a market that is already oversupplied with the stuff. That's creating downward pressure on oil prices.
Now combine that with the downward pressure of a drop in demand due to COVID-19 and you can understand why oil is suddenly trading at prices in the low- to mid-20s, down from $60 a barrel just a few weeks ago.
But investing in oil tanker stocks could potentially be a better way to play oil in the current market environment. Technically, this isn't a play on the oil industry, but on the shipping industry. And thankfully, we still need energy shipped even when we're on lockdown.
About the Industry
What is an oil tanker? An oil tanker, or a petroleum tanker, is simply a ship that is designed for the marine transport of oil or oil products. 
There are two types of oil tankers: crude tankers and product tankers.
You probably hear about various types of crude oil often, i.e. "light, sweet crude." Crude oil is the black, tarrish, unrefined stuff energy companies extract from the ground that eventually becomes refined oil and oil products.
The purpose of crude tankers is to transport this unrefined black gooey stuff from its extraction sites to the oil refineries where it will be processed. This shipping can move oil all over the globe, and it does.
On the other hand, the (usually) smaller product tankers do not deal with crude oil. Rather, they transport refined oil products from the processing refineries to locations where they will be distributed to consumer markets. Similarly, this shipping can move products all over the world, and it does.
Types of Tankers and Their Movements
Different types of oil tankers come in different sizes. Examples of these include…
Inland or coastal tankers which carry a few thousand metric tons of deadweight (DWT)
Ultra large crude carriers (ULCCs) which carry about 550,000 DWT
Oil tankers move around 2 …read more
A New Way to Think About Retirement Income
">
Investors who focus on income first and foremost often make poor investment moves.
Today, Alexander Green explains why liquid securities offer the best wealth protection during this crisis – and in retirement in general.
Editor's Note: We know this is a stressful time for investors, and we've got your back. We're sharing weekly videos from Alexander Green and Nicholas Vardy, along with updates from many of our other strategists. Be sure to like The Oxford Club's Facebook page and subscribe to our YouTube channel, and you can check out Alex's newest video here: "Making Smart Investments During a Market Meltdown."
– Christina Grieves, Senior Managing Editor
To combat the coronavirus, the Federal Reserve has taken short-term rates back to zero.
Savers and fixed income investors are not popping the good champagne.
The Fed's dramatic move means bank accounts and money markets will soon pay next to nothing again.
Most already do.
The pickings are not much better in the bond market with 10-year Treasurys paying 0.6%.
That practically guarantees a negative return after inflation over the next decade – and puts income investors in a tough spot.
After all, four decades ago the average yield on a 10-year Treasury bond was 11.4%.
So a retiree with a million-dollar portfolio could count on $114,000 in super-safe annual income.
With a current yield of 0.6%, you need a Treasury portfolio of $19 million to generate that same income.
And not many of us have an extra $18 million lying around.
The conventional wisdom is everyone needs income. But if you've spent decades building an investment portfolio, that's really not true.
Sure, you have a monthly overhead.
That may include mortgage, car, insurance, utility and credit card payments.
But – while this may seem like a radical statement – even in retirement you don't need interest payments or dividends.
What you need are liquid assets that can be easily converted to cash.
This is not just a matter of semantics.
Investors routinely take enormous risks buying high-yield bonds that may default or investing in dividend-paying stocks that soon cut – or eliminate – their quarterly payments.
When that happens, they not only don't get the income they counted on. They often lose a chunk of their capital, at least temporarily.
And sometimes permanently.
The frustrating part is they didn't need income in the first place.
Yet investors – or their money managers – often handle their portfolios as if monthly or quarterly distributions are essential.
Not so.
For example, Warren Buffett, through his holding company Berkshire Hathaway (NYSE: BRK-A), has delivered a 19.7% average annual return over the last 50 years.
That's enough to turn an original investment of $10,000 into more than $80 million.
Would it have been wise to turn up your nose at this investment because Berkshire never paid dividends?
After all, you're not breaking any rules if you sell some shares from time to time to meet expenses.
And commissions have come all the way down to zero, eliminating the last bit of friction.
Sure, Berkshire is a dramatic example. But I …read more
Dyson IPO: Can Investors Expect Dyson Stock?
">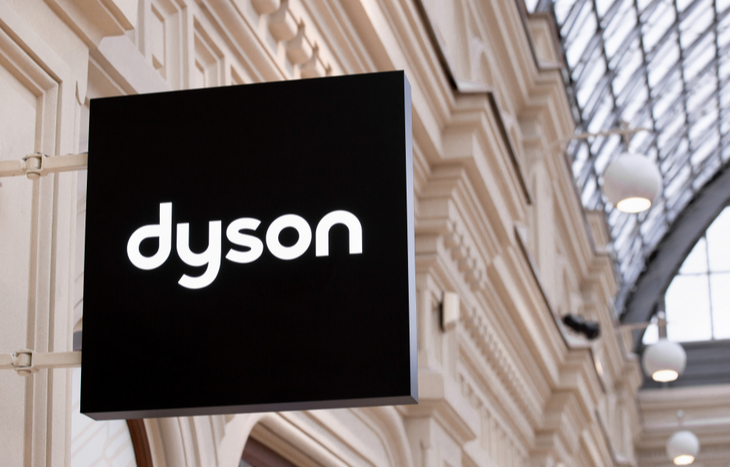 A Dyson IPO is the newest investment opportunity on investors' minds. After hearing about the company's newest project, investors want Dyson stock.
But the company is private.
While there may not be a Dyson IPO in the near future, the company has a chance to shine during the coronavirus pandemic. If Dyson can deliver on its promises, the demand for Dyson stock will grow. Here's what we know…
Dyson IPO: The Business
Dyson is a British technology company. Sir James Dyson founded it in 1991. Dyson designs and builds household appliances such as vacuums, hair dryers and air purifiers. It was the first company to develop a bagless vacuum, leading to the cordless vacuum. Dyson has increased the quality of living in millions of homes.
Sir Dyson has said:
"Like everyone, we get frustrated by products that don't work properly. As design engineers, we do something about it. We're all about invention and improvement."
And Dyson is inventing more than household items. The reason investors are looking for a Dyson IPO is because of its newest project.
If you aren't familiar with how companies go public, here's our step-by-step guide: The IPO Process.
Dyson Designs Ventilators for COVID-19 Patients
Sir Dyson sent out a letter to his employees. It confirmed that the company is using its technology to build ventilators.
During this pandemic, ventilators are vital. Yet, there isn't enough global supply.
U.K. Prime Minister Boris Johnson, who has a confirmed case of coronavirus, reached out to the company. It then took 10 days to design the ventilator. Sir Dyson addressed it in his letter.
Since I received a call from Boris Johnson ten days ago, we have refocused resources at Dyson, and worked with TTP, The Technology Partnership, to design and build an entirely new ventilator, The CoVent. This new device can be manufactured quickly, efficiently and at volume. It is designed to address the specific clinical needs of Covid-19 patients, and it is suited to a variety of clinical settings. The core challenge was how to design and deliver a new, sophisticated medical product in volume and in an extremely short space of time. The race is now on to get it into production.
The CoVent is a bed-mounted, portable ventilator. It can also be used in field hospitals, running on batter power.
Dyson is working under a grant from the U.K. government. The company agreed to build 10,000 ventilators for its country. It will produce an additional 5,000 for donation—1,000 to the U.K. and 4,000 to other countries.
Are Dyson's Ventilators Safe?
Before Dyson can start mass producing the CoVent, it needs regulatory approval. Despite the need for these devices, the government wants to ensure they're safe and work properly.
But Dyson isn't worried about that. The company is confident in its product and technology. According to Sir Dyson's letter:
The Dyson Digital motor sits at the heart of the new device and the motor's design is optimized to have a very high level of intrinsic safety, making it particularly well-suited for industrial, high volume production. The device is designed to achieve a high-quality air supply to ensure its safety and …read more
Should You Withdraw From Your 401(k)?
">
For reasons that I still don't entirely understand, when I turned 40, I decided that I would become a runner.
Not a casual runner. Not running just to get some exercise.
I didn't even want to run just a marathon.
My goal was to become an ultramarathoner. Ultramarathons are races that are longer than a marathon (typically 50 kilometers or longer) and take place over difficult terrain.
Here I am at one of the best moments of my life, receiving my finisher Lost Soul "rock" for completing 100 kilometers. My kids were actually proud of me!
It is an absurd hobby. I've done six so far, and they just keep getting longer and harder.
A big part of the reason that I'm able to finish these races is that I run with a partner (though now from a distance). Getting in shape for these things takes endless hours of running, and I'm not sure I could stay motivated to do it by myself.
These days, our conversations as we run are focused on my training partner's small business. She owns a very successful hair salon that employs more than 20 people. And as you would suspect, the pandemic has put her in a tough spot.
I have the utmost respect for this woman's work ethic. She works six days a week, 51 weeks per year. It's no wonder that she is a great ultramarathoner – she is a machine.
But social distancing and a hair salon are not a match. You can't cut hair from a meter away. For society, closing the doors on small businesses like hers is the right thing to do.
But it puts her in a dire situation.
Open or closed, small businesses like hers have bills that need to be paid, like rent, property taxes, electricity and water fees, and interest and principal payments on loans. And that doesn't factor in the money that she needs to live.
On top of all of this is the stress she has from having to send her employees home. That's 20 more people with no income.
The worst part is that we have no idea how long businesses are going to remain shut. Two weeks? Two months? Maybe longer?
Much of our time running is now spent brainstorming how she can navigate through this and where she can turn for cash – a question many people are confronted with today.
So for her, and for the many Americans who are also considering where their short-term cash needs will come from, I'd like to address a common question…
Should you withdraw from your 401(k)?
The Coronavirus Stimulus Package and Your 401(k)
The $2 trillion CARES (Coronavirus Aid, Relief and Economic Security) Act that President Trump just signed includes a provision that allows you to withdraw early from your 401(k) without getting hit with taxes or penalties this year.
In a normal year, if you made a withdrawal before the age of 59 1/2, you would get hit with a 10% penalty on the amount you withdrew plus would have to pay
Euphoria. Disbelief. Fear. Panic. Self-doubt. Disbelief. Euphoria.
These are the emotions and feelings most people go through when a market has just peaked…
Now it's headed the other way.
Normally investors go through these emotions over the course of a few months. This time they're happening ALL at once!
At market tops, people are euphoric, stocks are going higher and everything is good.
Disbelief sets in when a shock to the system, like the coronavirus pandemic, starts making headlines and the market starts to gyrate.
Then fear comes when the market starts to fall every day and the bad news keeps coming. Panic starts when people sit down with their spouse and look at whether they have enough savings to survive, whether their job will be safe and how they're going to pay for all those toys they bought when the market was at a record high.
Did they really need that quartz countertop or two-tone Rolex?
Self-doubt is probably the worst feeling. It's a feeling of helplessness. It's when people start second-guessing themselves. "The market has always recovered, but what if it's different this time?"
If you hit self-doubt, you want to dig deep and do the exact opposite of what your gut is telling you to do.
But most investors don't…
They'll wait to see the market head higher, for days and maybe even weeks or months. Their recent experience will tell them not to buy into this rally.
They'll watch it go higher, and then they'll take the plunge and buy something, pretty close to the time they should be selling (if they had bought earlier).
That's exactly what happened after the stock market crash in 2009. Buyers in 2009 could have made four times their money if they had just put that money in an index fund.
This time is no different. We will get through this. We just don't know when the market will recover.
What we do know is that there are markers to look for…
For instance, we'll eventually have a cure for COVID-19, a vaccine, and a shift in the number of positive cases and deaths reported for the virus. Also, companies will start rehiring, or not laying off as much.
Action Plan: You want to be dipping your toes into the market when you get that feeling in your gut that tells you not to.
And only then should you look for super-high-quality situations that have been absolutely killed by the market.
Tomorrow I will share my shopping list with you!
War Room members already have the list and know exactly what to do. It's time you stepped up and joined us!
The post When to Buy Stocks Amid This Pandemic appeared first on Investment U.