Cashed-Up Explorer Set to Drill Gold-Copper Porphyry
">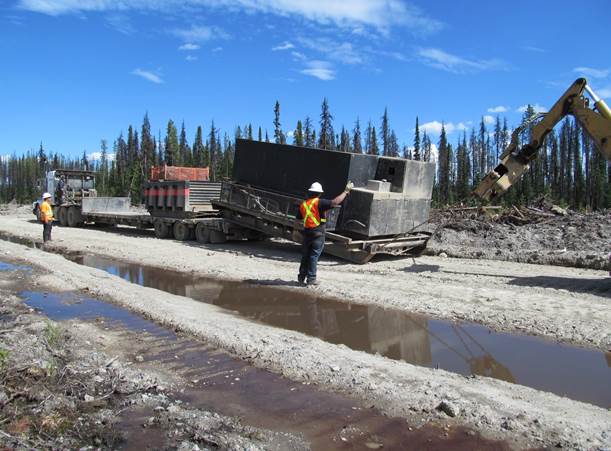 Source: James Kwantes for Streetwise Reports 08/20/2019
James Kwantes of Resource Opportunities profiles an explorer with projects in British Columbia and Chile.
Speculating in junior mining equities is a dangerous—and sometimes extremely lucrative—game. Some of the key qualities that lay the groundwork for shareholder value creation in an exploration play are:
Serially successful management
High-quality projects
Stable jurisdictions
The right commodity, at the right time
Tight share structure
Discovery drill plays carry both the most risk and potential reward. A discovery can create tremendous—even life-changing—shareholder value. But it's only the drill—aka the "truth machine"—that will determine whether an economic ore body lurks beneath the surface. Orestone Mining Corp. (ORS:TSX.V) is funded to drill two large porphyry targets in British Columbia and Chile and has positioned itself for success by ticking the above boxes.
Next comes a drill program at Orestone's Captain property, which is host to a large gold-copper porphyry target near Centerra's Gold's Mount Milligan copper-gold mine northwest of Prince George. Orestone plans to drill between 1,000 and 1,250 meters in five holes at its Admiral target. The project is located on flat terrain and accessible via logging roads, making it suitable for year-round exploration.
Mobilizing the drill at the Captain project.
I initiated coverage on Orestone at 7 cents in Resource Opportunities on Sept. 26, 2018, and the stock has since traded as high as 25 cents. Shares now trade at 12.5 cents, giving the company a market capitalization of about $3 million—very modest compared to other cashed-up, high-potential drill plays. Orestone has about $700,000 in the treasury and is raising another $500,000 in flow-through funds to drill Captain. The company is selling 16-cent units, each of which includes one flow-through share and half a warrant (one-year, 22-cent).
Orestone has a clean share structure, with a serially successful management team advancing two high-caliber projects in neighborhoods that host very large mines. Let's take a closer look.
MANAGEMENT
Orestone's chairman and CEO David Hottman and Gary Nordin, an Orestone director and senior consulting geologist, have deep industry experience with successful companies including Bema Gold, Eldorado Gold, Nevada Pacific Gold and Polaris Materials. All of those companies were acquired by larger companies except for Eldorado Gold.
Nordin, a co-founding director and VP of Bema, has been directly involved in several multi-million-ounce gold discoveries, including Refugio in Chile (6–8M oz). He was also a co-founder, director and VP of Eldorado, where he was involved in the Kisladag discovery in Turkey (12M oz) and La Colorada in Mexico (1M oz). Hottman owns about 5.3% of Orestone's outstanding shares; Nordin owns 4.2%.
The latest team member is Bruce Winfield, appointed president on June 3, and I recently stopped by Orestone's modest Vancouver offices to meet him. Winfield is a Spanish-speaking geologist who got his first taste of Latin America working on the Cerro Colorado porphyry deposit in Panama for Texas Gulf. He later spent three years working in Spain, including opening a Boliden office in Madrid.
Orestone …read more